TRACK HOTLINE 541-269-2474

A Brand Website Is In The Works

------------------------------------------------------------------------------------------
Coos Bay Speedway Changes Hands With New Ownership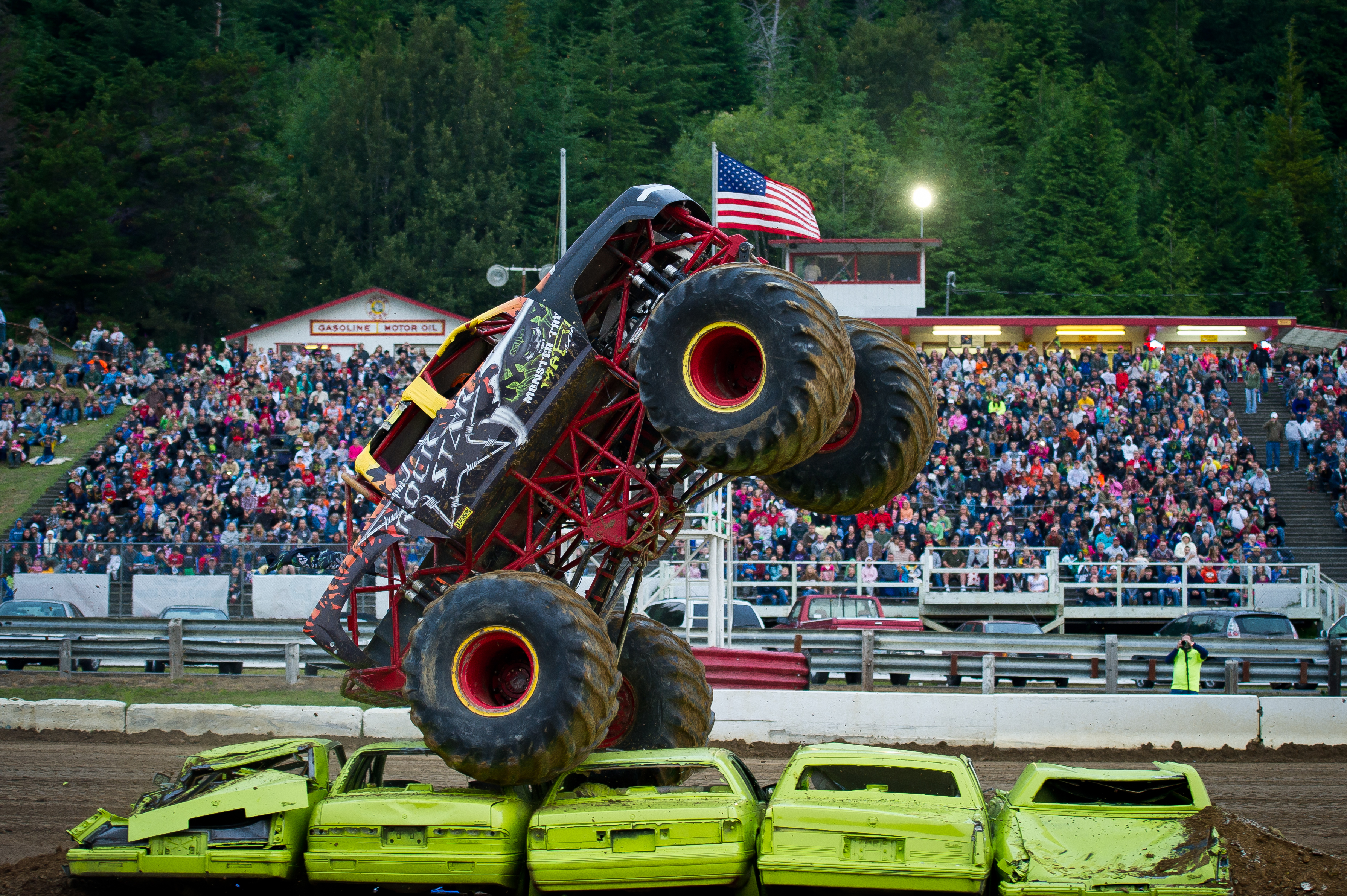 Twelve years after a dream of buying and rebuilding a race track on the Oregon Coast, owner/promoter Chuck Prather is ready for days of relaxation and rest. On Wednesday, January 18, 2017, an agreement was reached between Prather and Drake Nelson to turn full operation and ownership of Coos Bay Speedway over to the Nelson's.
Prather is excited to see the venue going to Drake & his wife Kimberly Nelson. He feels that the Nelson's are a good fit to take over the daily operations of Coos Bay Speedway, one that he spent so much time in grooming and shaping into what it is today.
Prather stated, "Drake has some good people on his side, with his racing knowledge and the young blood that he and his wife possess. I feel like this is the best fit for the situation at hand as well as my wife Karin. The time has come for us to truly step back, as we are ready to spend more time with family and friends and do a little work on some side ventures that I have."
Drake & Kimberly are no strangers to auto racing, being involved with promoting since the early two thousand's. Nelson is a third generation promoter, his grandfather as well as father promoted Meridian Speedway in Meridian, ID back in the 70's and 80's. His Brother Adam Nelson currently owns and operates Meridian Speedway. Drake Nelson has been a part of Chaparral Speedway in Eagle, Idaho and the Douglas County Speedway, in Roseburg, OR. He's spent five years with Prather at Coos Bay Speedway and recently returned from two years of operation of Macon Speedway in Macon, IL a facility owned by Bob Sargent and NASCAR's Ken Schrader, Kenny Wallace, and Tony Stewart. On top of that, the Illinois based group ran yearly shows at multiple race tracks and the mile dirt tracks at the Illinois State Fairgrounds, Indiana State Fairgrounds, and the DuQuoin State Fair.
"The move to Coos Bay Speedway will definitely put a lot of work on Kimberly and me, but the Speedway is such a great place and I want to see it continue with success just as it has with Karin and Chuck. I also think Coos Bay is a great place to live and I want my two kids to grow up in this town. With Coos Bay Speedway being a multipurpose racing facility I feel it's a great fit for us." stated Nelson.
Coos Bay Speedway is located in Coos Bay, OR a short jump off Hwy 101 then two & a half miles east on Hwy 42 .The facility currently houses a 3/8-mile dirt track, 1/8 mile NHRA drag strip and hosts yearly Mud Drag events.
Coos Bay Speedway is currently working on a 2017 race schedule and has a tentative informational meeting planned for Saturday February 4th with a time and location to be announced in the coming days. All drivers, owners, and crew are invited to the meeting for information on all three venues. (Circle Track, Drag Strip and Mud Drags) For breaking news and updates on the 2017 campaign, visit a soon to be new website www.coosbayspeedway.us and like the Facebook page at www.facebook.com/coosbayspeedway.
--------------------------------------------------------------------------------------
FOR UP-TO-THE-MINUTE INFORMATION, FOLLOW US ON FACEBOOK!